Preserving our Past to Protect our Future
Help Us Now
Our Story
Working to protect our environment with the rural and historic characteristics of our neighborhood.
Our Mission
About the
Land Trust
The Washington Township Land Trust of Morris County, Inc. is a 501(c)(3), non-profit corporation, organized in 1990 and incorporated in 1991.
The Washington Township Land Trust was organized to protect and preserve ecological, cultural, and historical integrity of the areas that contribute to and enhance the rural character of Washington Township and its environs. The Trust also promotes public interest in conserving land for open space uses in harmony with the natural environment and acquires interests in land by purchase or donation. Our full mission statement and more about us can be found under Learn More.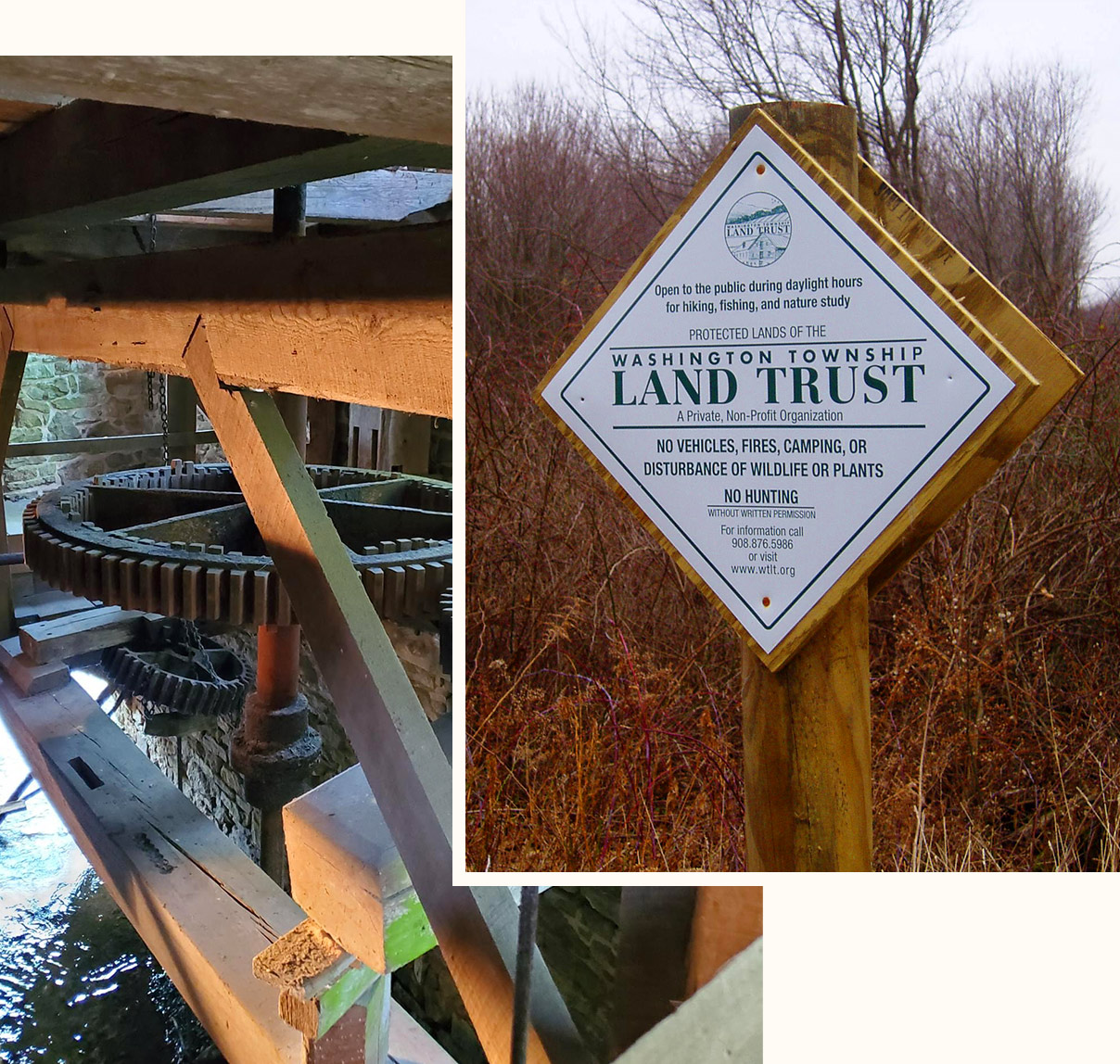 SUNDAY ONLY MAY 2, 2021 12- 4PM
The Historic Preservation Plan Before an historical property can be restored, it must be preserved; that is, its basic structure must be intact. That has
THE HISTORIC PRESERVATION PLAN Preservation planning is a process that organizes preservation activities (identification, evaluation, registration and treatment of historic properties) in a logical sequence. … Preservation planning is
Support the Washington Township Land Trust by becoming an annual member. Help protect our community's natural and historic treasures. Rather just make a donation? Your donation is greatly appreciated too.