… NOW ITS OFF TO THE PLAY OFFS!!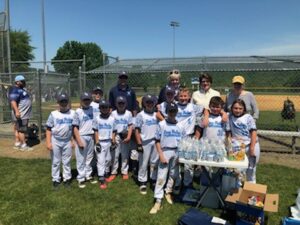 It was a nail biter. Scoring the winning run in the last inning ending the season 6-3-1.
Thanks to Coach Chris Kanach and Assistant Coach Joe Koller for making the team what it is … and of course CONGRATULATIONS to the PLAYERS!
Barbara Kellner and Nancy Vaughn, WTLT Board Members, personally sponsored the team along with fellow Board Member Nancy Gable. Barbara and Nancy V. were there to root them on and help them celebrate by providing snacks and refreshments after the win.
Related Post
April 5, 2022
This April's issue of Long Valley Living features: The
March 28, 2022
52 forested acres preserved in Washington Township Mar 24,